From September 17-19, The Creators Project set up shop at Beijing's 798 Art District for a grand finale to its multi-city international tour. The project is a collaboration of Vice and Intel to highlight young, global creators (much better term than "creatives" in my opinion) who work at the intersection of art and technology, via an extensive website and events in New York, London, Sao Paulo and Seoul. As the last stop, Beijing's event featured art installations spread across 798 Art District, as well as workshops, film screenings, and a night of live performances from the likes of Sulumi, White+, New Pants, DJ Wordy, and Major Lazer.
In case you missed it, here are the Beijing-related posts on the blog, including mine:
Creators Project Kicks Off in Beijing
A Night of Neon, Beats, Fog & Some Major Lazer…
Chirping with Joao Vasco Paiva
Travel back in time to have a peek at the Creators Project English Twitter and their Chinese-language Weibo
As photographer Matthew Niederhauser put it, "Hopefully we will see more specialized projects focusing on fringe media and artists with big corporate sponsorship behind it in the future. Gotta pay the bills somehow."
Here's a nice video from Matt that captures some of the madness:
Vice in Beijing: Creators Project – 798 Art District, Beijing, China – 2010/09/18 from Matthew Niederhauser on Vimeo.
More coverage:
Some fashionable snaps from Beijing Stylites: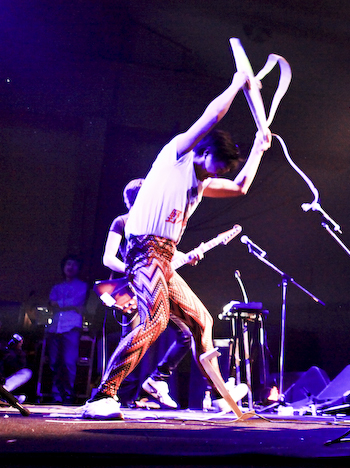 Pang Kuan Smashing an Apple Monitor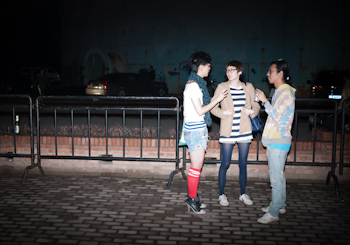 Stylites at the Creators Project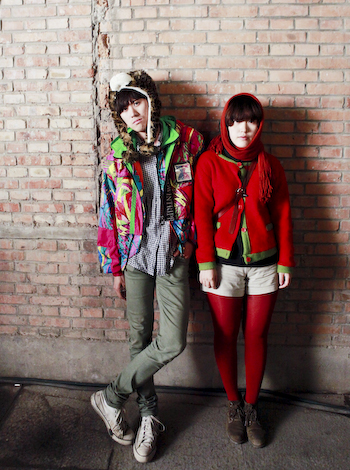 Cold Couples at Creators Project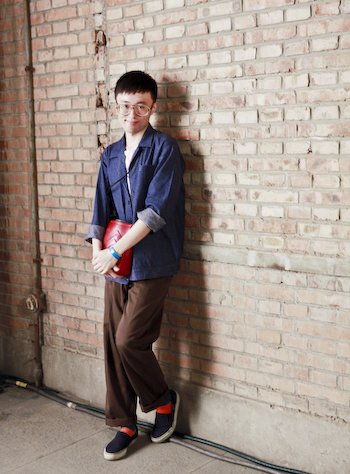 Factory Boy
Dispatch and live track from Pangbianr: